Welcome to Roma Export
Roma Export originally started as a stone mosaic and terrazzo manufacturer in 1999. Over the years, however, it has entered many other markets as both a supplier and manufacturer. At first mainly stone related markets such as Stone Mosaic Wall Cladding, Terrazzo Sinks and Statues and Buddha Moldings were targeted. With the change in both domestic and international demand, however, we also decided to expand in more environmentally friendly durable products, such as: WPC Decking, Recycled Wood Wall Cladding and WPC Click Tiles.
Upon this website you will find more upon what kind of company we are, what we produce and how we do so.
Destination Green is our brand that stands for more green products, most of these are either completely, or at least partly made out of recycled materials. The most important part of our Green product line currently consists of our WPC or in other words Wood-Plastic Composite. WPC is made from a mix of recycled wood and plastic creating a product that appears like wood, yet is as durable as plastic. From this Material we make WPC Deckings, Interlocking Garden Tiles, Door and Window Frames, Wall Cladding and Table tops.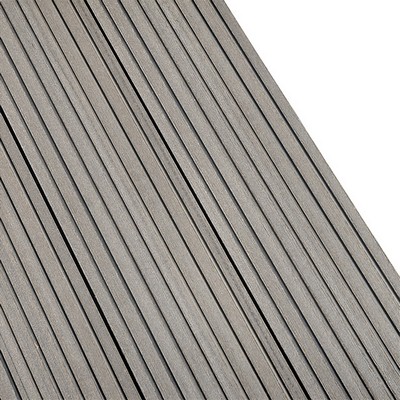 With our High-Quality WPC we currently produce decking in 10 different colors. Our decking is made with Teak dust and Recycled HDPE. With this mix we are able to produce a decking of excellent quality that can last over decades.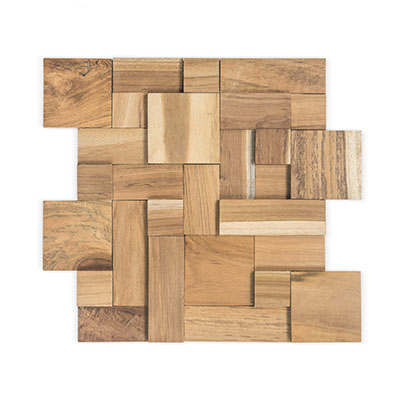 Our line of Recycled Wood Wall-Cladding is the newest line of products, more information follows soon!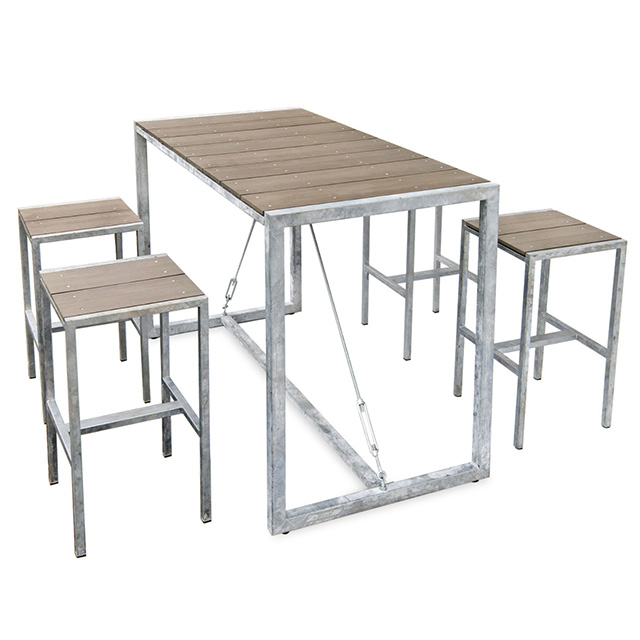 As Wood Plastic Composite is a suitable replacement for natural wood in many cases, we also decided to apply the product in furniture. This is why we introduced a line of furniture that uses WPC for its table tops and Galvanized Steel for its base. Currently we produce a line in unfinished and black powder coated galvanized steel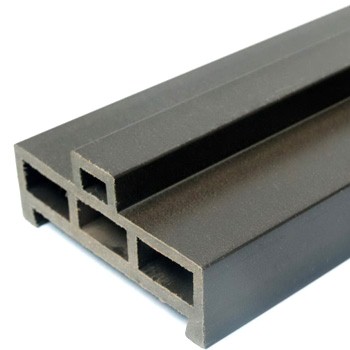 Aside from our garden tiles, decking and furniture we also produce Wall cladding, Door and Window frames for primarily the Indonesian Market.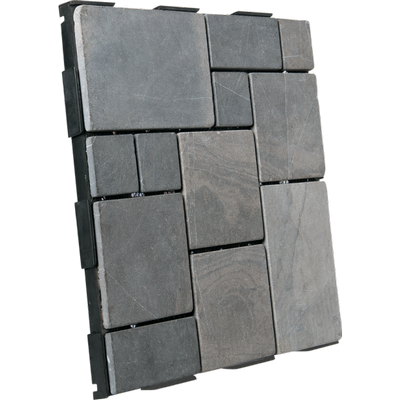 We offer a large variety of interlocking garden tiles or in other words Click Tiles. Our click tiles are the perfect DIY solution, we offer around a hundred different tiles made of either WPC, Stone, Artificial Grass, Aluminium or Solid Wood that are all perfectly connectable. We do so using our revolutionary 4 side click system.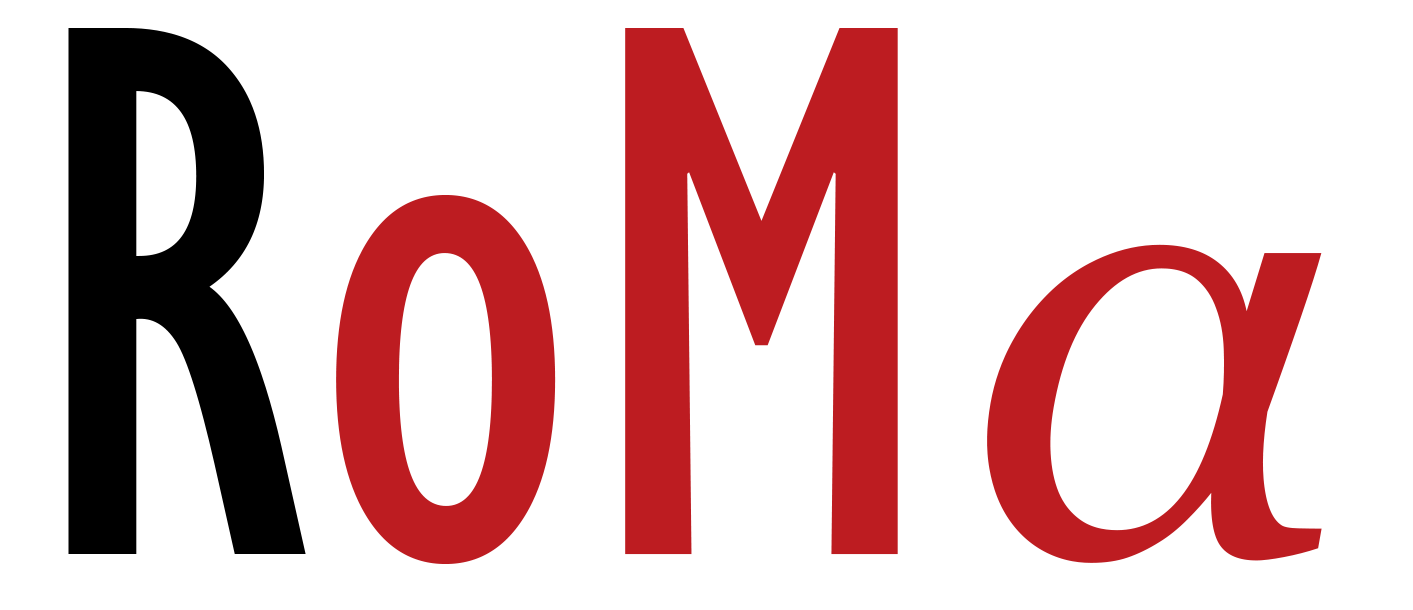 Under the Roma brand we produce all our stone related products, such as Stone Mosaic, Wall and Floor decorations, Bathmats, Buddha Moldings, Terrazzo sinks and Terrazzo Statues. Our Mosaic stones are first tumbled and polished after which we put these on netting. Buddha Moldings is the name we give to our cast statues, as these are mostly Buddhas. Finally Terrazzo is a product that is made by mixing Marble, Quartz, Glass and Granite with Cement. The latter Material we use to make our high-end sinks and statues.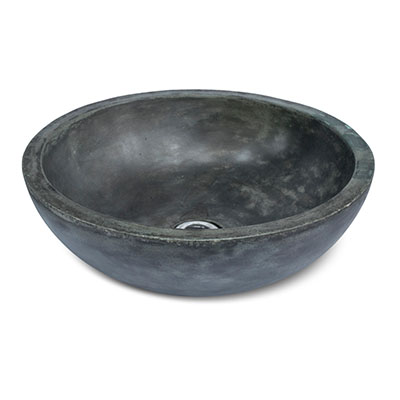 We have a large variety of unique Cement and Terrazzo basins that we produce under our CONSpire brand.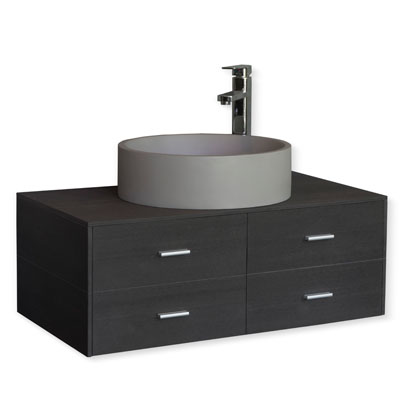 Our exclusive bathroom line extends to a line of teak composite bathroom washstands, several hanging washstands, numerous types of cement sinks and much more.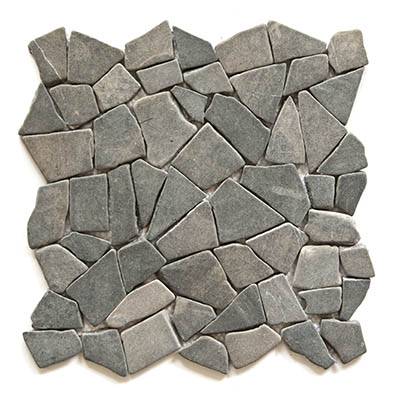 Over the years we have developed over 50 types of Stone Mosaic on netting, these can be used for decorating the wall, and in many cases the floor. Overall our collection consists of Stone Mosaics, Pebbles, Slices Pebbles and Coin Mosaics.